*This page last updated: 04 July, 2013 11:09 PST.
Cities
Cities have a Combat Strength and can defend against attacks on their own. A unit can also be Garrisoned inside to increase that strength (adding a portion of its own strength). A unit that moves into a city is automatically garrisoned. Cities always defend with their full strength, even when damaged.
A City has a 2-hex Ranged Attack with a strength equal to its Combat Strength. The strength of this attack does not decline as the city takes damage. This attack does not require line of sight.
A City at full health has 200 hit points (whereas units have 100). The city's health must be reduced to 0 to capture it.
A city may temporarily have both a unit garrisoned and another unit occupying the city tile (if, for example a new unit was produced by the city), but the additional unit must vacate the city before the player will be allowed to end the turn. Another unit cannot be moved in to a city until the previous unit is moved out. (If there is no room for the unit to leave the city, then it must be Disbanded.)
If a city is captured, the garrisoned unit is lost.
The City Bar displays current production and progress, population and growth progress, strength at top, garrisoned unit icon (if any) at top left, and status icon(s) underneath. The symbol of the city's dominant religion (if any) is displayed to the right of the city name. Status icons include:

Connected to Trade Route (triangle of 3 arrows)
Trade Route Blockaded (red and yellow version of trade route icon)
In Revolt (red fist)
Puppet city (marionette)
Annexed city (three link chain)
Spy Present (spy icon)

Cities expand one tile at a time, with a maximum radius of 3 tiles. The maximum workable area of a city is 37 tiles, but the city can continue to expand the nation borders even beyond this area, even though such tiles will not be workable by the city.
A city's local Culture production controls how quickly a city will add a new tile, and the population automatically chooses which tile to expand to, favoring whatever available resource the AI thinks your city needs.
The player may choose to purchase additional tiles for gold. Spending gold to expand one's borders is now "an important part of the game." (Jon Shafer) The price for purchasing a tile depends on how easy or hard it would be for the city to claim the tile normally. Cost increases with distance from the city, roughness of terrain and obstacles such as rivers.
You may only purchase tiles that are in unclaimed territory. The only ways to acquire foreign-claimed tiles is through city conquest or a Great Artist's "culture bomb."
There is still a City Screen in which the player can manipulate population on tiles, assign citizens to Specialist Buildings, modify/rush/queue production, or purchase additional tiles.
Specialists are citizens assigned to work in a building that has slots to employ them, such as a Library or Market. Specialist types include:

Artist: generates culture and Great Artist points.
Merchant: generates gold and Great Merchant points.
Scientist: generates science and Great Scientists points.
Engineer: increases production and generates Great Engineer points.

Unemployed citizens (those not working a tile or assigned as a specialist) produce 1 hammer.
Capturing a city provides the conqueror with a pillaged amount of gold, as in previous games.
When a city is captured, you may choose to Liberate, Annex, Raze, or Create Puppet.
If the captured city formerly belonged to a third party, such as a City-State or another civilization, you may have the option to Liberate it, returning it to its former owner. A liberated City-State will return to its original state, along with a hefty Influence bonus toward the liberator. A liberated city of another civilization will be returned to that civilization, even if it has been formerly eliminated from the game. Friendly civilizations will appreciate your kind gesture, but unfriendly ones will hardly notice.
Annexing the City into your empire causes it to become a normal City that produces quite a bit of extra Unhappiness. This extra Unhappiness does not reduce over time, and can only be eliminated by building a Courthouse in that city. After a Courthouse is built, the Annexed city thereafter behaves as a normal, unoccupied city.
By turning the city into a Puppet, it will generate Gold, Science, Culture, etc. for you, but you may not choose what it produces or customize the City; Citizen Management will be permanently set to Gold Focus. The city will contribute much less Unhappiness than an Annexed City, and will not increase the cost of your Social Policies and Great People. If you choose this, you may later Annex the City at any point. However, when you Annex this city you will still face extra Unhappiness from Annexation until you build a Courthouse, so this is only delaying the inevitable.
Razing a city takes multiple turns; one turn per population point. The city is Annexed during the process, so you will take the Unhappiness hit from occupied population until the city is destroyed. You may choose to stop the razing process at any time.
You can't raze a city you founded, a City-State, or another civilization's Capital. But you can choose to raze any other occupied city at any time (there is a button for it in the City Screen). A puppet city must be annexed before it can be razed.
Cities do not flip from culture (as they did in earlier versions), and cultural borders between civilizations do not shift due to additional culture once established, except for by a Great Artist's "culture bomb" a Great General's Citadel.
City Health (from Civ IV) is no longer a factor.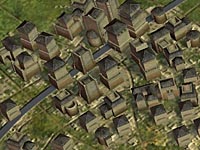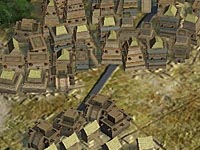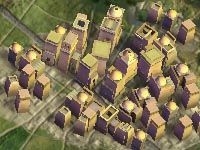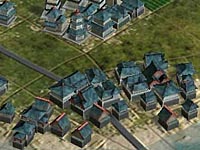 City Resources
Food
A city requires 2 food per citizen (another term for "population") per turn to avoid starvation. A city acquires food (as well as production and gold) by assigning its citizens to "work" the land around the city. The city can work any tile within three spaces of the city that is also within the civilization's borders, provided as well that it is not being worked by another city.
Certain tiles provide more food than others, and cities near to one or more of these tiles will grow faster. In addition, workers can "improve" many tiles with farms, increasing their output of food.
If your civilization is unhappy, then the city will produce less food. The city will produce enough food to feed its citizens, but there is a 75% decrease in the amount of food it produces.
Excess food above the 2 per citizen required to feed the existing population goes into a pool for growth. When this pool is filled, the city's population will grow by one. If the city is not producing enough food to feed the current population, it will enter "Starvation" mode, and will draw pool from the growth pool. If the growth pool is emptied and the city is still Starving, one population point will die of starvation.
Gold, Culture, Science
The Civ I-IV Commerce system with its classic Gold/Science/Culture sliders is gone. Gold, Science and Culture are now all generated independently.
Gold has more uses: buying city tiles, rushing production, maintenance costs on units, buildings and roads, and unit upgrades are more important. Gold is needed to influence city-states and placate enemy civilizations.
If you are out of gold, and your income is negative, it comes out of your research. Basically for every 1 gold deficit you have, you lose 1 research point. If the gold deficit goes beyond -5 gold per turn, the game may start to disband your military units.
Cities can choose Wealth as a production option upon discovery of the Currency technology (as in Civ IV), converting production to gold at a 10% rate.
City Connections (formerly "Trade Routes") are links between each city and its Capital, facilitated by roads, railroads, or a Harbor building, and provide additional gold per turn. The value of the connection in gold per turn depends on the combined sizes of the city and the Capital. City Connections can be interrupted by blocking or pillaging roads, or blockading harbors. A city that has an active connection is indicated by the three-arrow symbol below the city bar.
Culture is a global value can be spent like money on Social Policy items, but still determines automatic local city tile expansion.
Science now comes mainly from your population, though specialist populations, buildings and unique tile improvements also contribute.
Great Person Points
Great People are still produced much like in Civ IV with points generated from Wonders and other special effects, except that each Great Person type has its own pool, so multiple types can be worked towards at the same time.
For all types except the Great General, Admiral, and Prophet, GP points are generated by Wonders and by city Specialists. GP points are specific to a particular type, and these accumulate per city, and can be tracked as seen at right. The points for Great Generals and Great Admirals are generated by victorious combat by land or sea units, respectively. Some unique units generate more Great General/Admiral points than normal. The meter for tracking Great General points can be seen in the Military overview screen.
Faith
Added with the Gods & Kings expansion, Faith is the resource that drives Religion. For more, see the Systems section on Religion.
Tourism
Added with the Brave New World expansion, Tourism is an "offensive" variant of Culture that is used to win the newly changed Culture victory. For more, see the Systems section on Tourism.