---




Conversation with Bob Pepper
---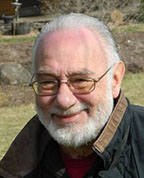 In April 2002, Bob Pepper (the artist responsible for the artwork on Dark Tower and Dragonmaster) contacted me about a mis-credited piece of artwork on this site, and was kind enough to answer a few questions. Mr. Pepper sadly passed away in January of 2019.
Arioch: I'm very glad to have been contacted by you; myself and my sister have long admired and been strongly influenced and inspired by your work. It would not at all be an overstatement to say that my interest in Dark Tower stems mainly from an interest in your artwork. Your illustrations for Dark Tower and Dragonmaster seem to share a common theme. Both games were released by Milton Bradley around the same time (1981); did you work on them concurrently? Is there anything you can share with us about the process for creating these images, and your experience in doing so?
Bob Pepper: I'm flattered that you still like my work for Dark Tower. That and Dragonmaster were some of the most rewarding projects I've been involved in. DM came first, and was the most challenging and rewarding. Milton Bradley gave me the idea of the game, and it was up to me to invent the different tribes, and their character, and characters carte blanche. At the time, illustration was more fanciful and decorative. It gave me much joy to fill the cards with patterns and stylized people, each having a different character, and yet same title as the other tribes. I fantasized about how they might all interact together, and invented endless sagas around them. It was also very important to me that all the cards, in their style, work together as a whole. I was, and still am very happy with the results, and so was Milton Bradley, so much so, that there was talk for awhile about a book, and maybe even an animated film! I used my son, Morgan as the model for "Morgan, Baron of Druids". They then gave me their next "biggy" designed to cash-in on the new Dungeons & Dragons craze, "Dark Tower". The proposed artwork on this was not as open to possibilities as before, because of the relationship of the illustrations to the game, and consequently less intriguing for me. It was still very exciting to work on, and I was happy with the results, although I think they should have had me design the board and the box, because it is a mess, pasted together with cutouts of my art.

Arioch: Did you work on any other games for Milton Bradley? Where can I see more of your work? This may sound like a silly question, as I gather you've had very many book covers and album covers published, but recent searches for your work currently in print have revealed only a handful of results, mostly children's books.
Bob Pepper: I have been an illustrator since 1962, and during the 70's & 80's was well known and thought of as an artist who did decorative stylized approaches to serious subjects. I did many fantasy/Sci-Fi paperback book covers for every leading publisher and most leading writers. One of my better series, I think, was 6 Philip Dick books in 1982 for Daw. I did many Ballantine books starting with the extremely visual books "Gormenghast Trilogy". I've also done a lot of record albums including "Love, Forever Changes" which has gained some following through the years. Dark Tower & Dragonmaster were the only games I ever did. These days I find myself in semi-retirement, mostly, I think, because of the computer and its influence on style and pricing.

Arioch: What media and techniques do you use to create your illustrations? You achieve a very distinctive look with your use of watercolor-like color and heavy outlines.
Bob Pepper: My technique is to cement down charcoal paper, float water into areas of the illustration, and border the area with dark gouache which spreads and settles in the warpings of the wet paper. After that dries flat, I float dyes on top to color the area. I love the whole process of illustration, but mostly the research and bringing together of many different parts to form a coherent whole design that I like. I also think that your state of mind, (what interests you) has, really, everything to do with it!

Arioch: Thanks very much for your time.

Bob Pepper: Let me know if there is anything else you'd like to know. Thanks again for your interest.
---