Civilization V is available now for the PC. This page is a compendium of information on the elements and mechanics of the game, assembled from screenshots, gameplay videos and online previews.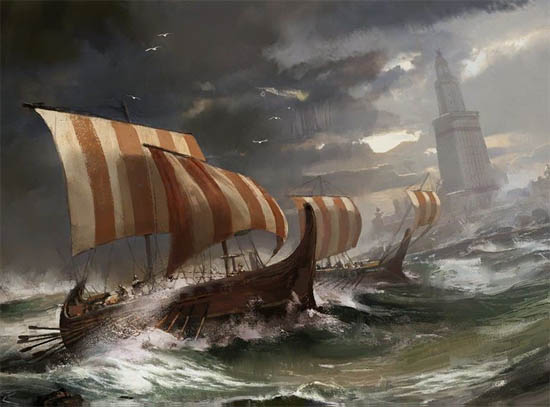 About the Analyst
This site was set up to track pre-release information about Civilization V. Why did I do this? Because I'm not sane -- I enjoy playing "intelligence analyst" trying to parse data out of screenshots and assembling a coherent picture of the game. And because prior to just a few days before release, the information wasn't available anywhere else.
Pardon the messy, temporary nature of the pages. They are large and image-heavy. I knew when I started it that this site only had a projected lifespan of about two months (until the game was released and the information here became irrelevant), so I knew I would never be able to make everything as tidy as I would like.
Links
Civilization V Official Site: Not a lot of information here, but a few screenshots, videos, and podcasts with the developers.
Civilization Series Official Site: A look at the previous entries in the series.
Civilization Fanatics Center Forums: Discussion of Civilization. I post here as "AriochIV".
Civilization V Civilopedia Online : a faithful online version of the in-game documentation.
Well of Souls: My main website, containing my artwork and Outsider webcomic, and other game projects similar to this one.
People
A number of names get mentioned in various notes around the site, so here is a key to who is whom in Civilization V Land:
Ed Beach: G & K Lead Designer, Firaxis Games
Casey O'Toole: G & K Lead Programmer, Firaxis Games
Liam Collins: G & K Designer/Developer, Firaxis Games
Tiffany Nagano: G & K Producer for 2K Games
Jon Shafer: Civ V Lead Designer, Firaxis Games
Dennis Shirk: Civ V Producer, Firaxis Games
Brian Wade: Civ V Programming Lead, Firaxis Games
Dorian Newcomb: Civ V Lead Artist, Firaxis Games
Dan Baker: Civ V Graphics Lead, Firaxis Games
Garrett Bittner: Civ V Producer for 2K Games
Greg Laabs: a.k.a. "2K Greg," Civ V Community Manager, 2K Games
Elizabeth Tobey: a.k.a. "2K Elizabeth," Sr. Manager, Interactive Marketing, 2K Games
Thanks to Greg Rozmarynowycz for his groovy stylesheet work.

17 May 2013: 2K revealed Morocco and Indonesia as two more of the new civilizations in Brave New World. Rev3Games has a gameplay preview up. Check the change log for updates.
9 May 2013: 2K released a featurette on Culture and Tourism.
1 May 2013: 2K revealed the box art for Brave New World.
12 April 2013: Zulus and Portugal have been revealed. More new images and info on World Congress, Archaeology, and Improvements.
11 April 2013: Dennis Shirk had a Q&A with TwitchTV today; I am updating the Brave New World page with relevant info; check the Change Log for individual updates. There should be more new information tomorrow.
9 April 2013: The official Civ V Facebook page has a teaser post all but confirming Shaka Zulu as the fourth new leader.
7 April 2013: It was brought to my attention that Gods & Kings included a number of unused Civil War unit graphics; it seems very likely that these will be used in the War Between the States scenario in Brave New World, so I have added images of them to the New Units section. The screenshots are from FramedArchitect's Civil War mod, which uses these unit graphics.
23 March 2013: Firaxis ran a Brave New World demo at PAX East today. Assyria and Brazil joined Poland as the confirmed new civilizations, and there was an overview of the new Culture and Trade systems.
15 March 2013: 2K Games has announced Civilization V: Brave New World, the second expansion for the strategy game. I will track details as they become available on this page.
19 June 2012: Gods & Kings is now available on Steam in North America. I will update the page to reflect the released state of the game as time permits, but for the most part my work here is done. Happy playing!
18 June 2012: Gods & Kings domestic release is tomorrow, but for those who can't wait, check out the G&K version of the PDF manual. You'll need to scroll about 3/4 of the way down to see the new G&K information. I will update the G&K page as time permits to reflect the changes.
13 June 2012: A new trailer video is now available. I don't know if this was the video that was playing in the booth at E3, or if it's new, but it does have new information in it. Check the Change Log for a list of updates.
7 June 2012: Several people have asked, but there has been no new G&K information out of E3.
5 June 2012: A beta patch for "vanilla" Civilization V is available (see this post for instructions on how to get it). It has a few new UI features, and a few minor things from Gods & Kings (for example, it uses the new G&K version of the Trading Post graphic).