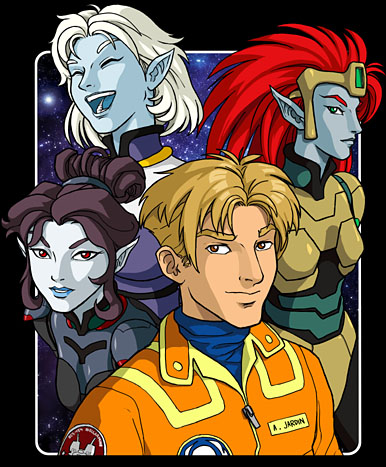 Outsider posts new pages (when available) on Mondays, but updates can be irregular, so I encourage you to use the RSS feed, Facebook or Twitter for notifications if you're interested in keeping up. [WIP Thread]
22 April 2019: New page: 151
15 April 2019: New page: 150
It's been a long road to get to 150, but I feel like things are moving in the right direction. Thanks to all the readers who have stuck with the comic for this long, and in particular to all those who have given their generous support.
10 April 2019: Forum access should be restored, at least for the present. Looks like I will need to update to the current version of phpBB.
8 April 2019: New page: 149
I am still waiting on my webhost to perform a server rollback in an attempt to resolve the problems with the forums, so if this update temporarily disappears, do not be alarmed.
5 April 2019: I am aware of the issues that are currently affecting the forums. I am in the process of trying to work them out with the web host.
1 April 2019: New page: 148
No, really!
10 February 2019: New pages: 146, 147
I had intended to post these last week, but, y'know... the Rams lost the Superbowl. :D
31 December 2018: New pages: 144, 145
Hope you had a great year, and looking forward to a better new one!
6 November 2018: New pages: 142, 143
31 October 2018: Happy Halloween!
(Thanks to dragoongfa for the commission!)
1 October 2018: New page: 141
17 September 2018: New page: 140
4 September 2018: New pages: 138, 139
Sorry for the delay. My brain melted out of my ears at the end of July, and I spent most of August spooning it back in.